Unlock your reservoir in challenging areas
FreeCable has a reduced modular footprint that makes it easily transportable by road.
The independent cables and adjustable cable depth make it easier to deploy the system in challenging areas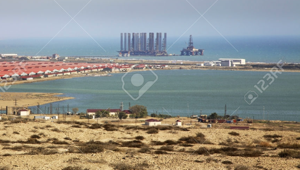 LANDLOCK SEAS & LAKES
The FreeCable system can be put on trucks and transported to closed water bodies to perform state-of-the art 3D or 4D seismic acquisition at reasonable costs.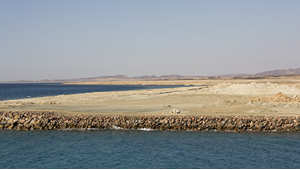 SHALLOW WATERS &
PROTECTED ZONES
Cable depth can be adjusted to as little as 5m, and cables can be shorter to improve maneuverability in tight areas. With no equipment on the sea bottom, acquisition can proceed over sensitive ecosystems such as coral reefs.
ICE PRONE AREAS
The cable depth and the robust construction of the RAV units make them suitable to operate in areas with ice challenges.
Fully Integrated Service
FreeCable manages all the aspects of the acquisition in partnership with the customer, to deliver the best possible data quality within the deadline
SURVEY PLANNING
FreeCable experts work with the client, using dedicated software tools, to design the survey and simulate coverage, fold, azimuth and productivity taking into account local factors, obstacles, safety and the imaging goals of the survey.
SURVEY EXECUTION
FreeCable manages the complete acquisition process from mobilization through to the delivery of the final field data and reports. Strong project management and HSE practices ensure a timely delivery with very high standards.
DATA PROCESSING
Our customers are free to select the processing contractor that they wish. FreeCable works closely with GeoTomo LLC to perfect effective workflows that maximize the use of the high signal-to-noise data and the many geometries supported by FreeCable.
INTERPRETATION & CHARATERIZATION
While most customers do such work internally, Freecable has a network of partner companies that can perform interpretation and reservoir characterization work as part of a turn-key project.
Designed to match your expectations.
From exploration to production, the geometry of our system has many adjustable parameters and ample scalability to design the perfect survey to match customer expectations.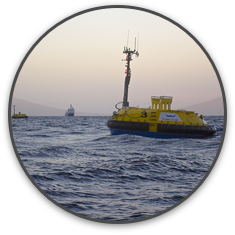 Exploration
FreeCable can be configured for higher productivity while still delivering exceptional data quality. The economics make it realistic to consider proprietary shoots tailored to specific targets instead of settling for the consensus parameters of multi-client data.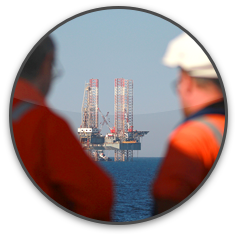 Production
FreeCable delivers the exceptional data quality and full target illumination needed for reservoir characterization and monitoring. The high productivity of the FreeCable system ensures that the data is available in a timely and cost-effective manner.